PICTURE GALLERY
David Livingstone Memorial Photographs

David Livingstone's memorial is situated in Blantyre, Scotland. He is commonly regarded as Scotland greatest ever explorer, heading off into africa when it was largely uncharted by Western Europeans and being the first European to see (discover) the existence of the Victoria Falls. He is also credited with playing a large part in the ending of the slave trade in Britain. The attraction is reviewed here.
This property is presently managed by National Trust for Scotland.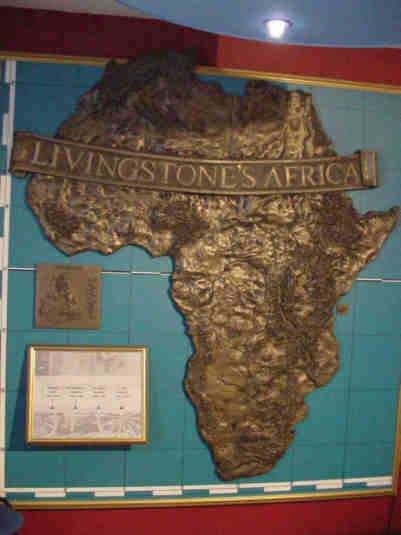 The first site that greets you upon entrance to the exhibition and is a very large map of Africa.

Next Page