David Livingstone Memorial - Blantyre
REVIEW of ATTRACTION 2001

David Livingstone memorial was a favourite attraction to visit for schoolchildren when I was young. This visit rekindled some of those old memories (especially when a school party left just as I arrived and another arrived just as I was leaving), as in many ways it is exactly the same as it was all those years ago.
The attraction is situated in the town of Blantyre which is approximately ten miles from Glasgow and is particularly easy to get to by either public transport (the train station is only 0.3 km away) or by car. The former mill which David worked in when he was young, is the setting for this fascinating voyage of discovery into the life and times of the man who was the first European to discover many parts of Africa, and helped end the trade in human misery which was the slave trade.

The centre is now run by the National Trust and costs three pounds for an adult if you are not a member (if you are coming to Scotland and intending visiting several sites it is worth considering joining). It is well designed and access to both floors is now available for all, as disabled access has been installed, although personally I suspect that some of the entrances are a bit too narrow.

The First part of the centre concentrates on his early years when he worked in the mill and life was extremely harsh for the Livingstone family, living in one room accommodation.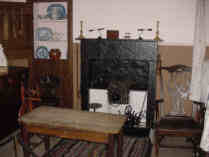 As you continue through the attraction you follow the life story from his early interest in the natural world, his conflict with his religious beliefs and his journey through Africa. This is perhaps the most famous part of his life when he worked as a religious missionary attempting to end the slave trade.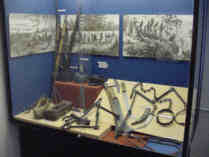 For me this was easily the most interesting part of the attraction. If you are looking for information on mill life then you should really take a visit to New Lanark which was reviewed previously.


The centre has many interesting artifacts and exhibits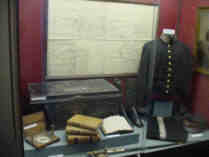 and also tries to cater for all ages with "push button" type of interactive exhibits. For those of you who are not familiar with the story it is also very easy to follow and indeed one of the exhibits is a simplified version of his whole life story including the famous meeting with Henry M. Stanley, columnist with the New York Herald, in seven pictorial exhibits.


The attraction although not particularly large, is an exhibition certainly worth a visit. Perhaps you could combine it with a visit to New Lanark (which again you could reach by train) to make it a full day out.

The David Livingstone Centre
165 Station Road, Blantyre
Glasgow G72 9BT, Scotland
Telephone [+44] (01698) 823140

Opening Times
Monday to Saturday 10:00 am - 5:00 pm
Sunday 12:30 - 5:00 pm
(Hours may be reduced in winter please phone for details)
Free car and coach parking