Scottish Tram PICTURE GALLERY
Summerlee Heritage Park
This picture of a Tram was taken at Summerlee Heritage park. The Summerlee Heritage park is a museum of social and Industrial history. Its stated aim is to " to preserve and interpret the history of the local Iron, Steel, Coal and engineering industries and of the communities that depended on them for a living"
It also plays host to temporary exhibits highlighting the local area or a scottish exhibit.

The Park is reviewed in an article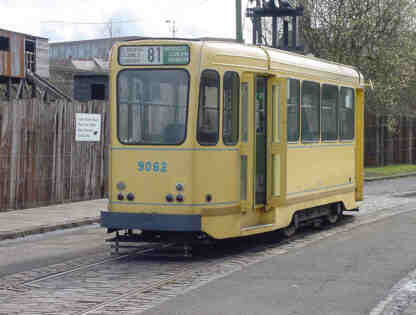 Next Picture