Scotland's History
Accommodation
Archaeology
Articles and reviews
Arts
Art for sale
Scottish Books
Calendars
Castles and Historic Houses
Famous Scots
Family/Genealogy
Gaelic/Language
Golf
Home Page
Humour
Museums & Attractions
News and Breaking Stories
Picture Gallery
Places to visit
Poster Store
Privacy Statement
Quizzes and puzzles (Fun Only)
Recipes
Small Ads
Site Map
Whisky
Links
Dunblane Cathedral Pictures Photographs
Dunblane Cathedral is built upon a Christian site first established by Saint Blane around the year 600 A.D. and is one of the few surviving medieval churches in Scotland. Dunblane Cathedral is part of the Church of Scotland and Presbyterian and you can find the official website here.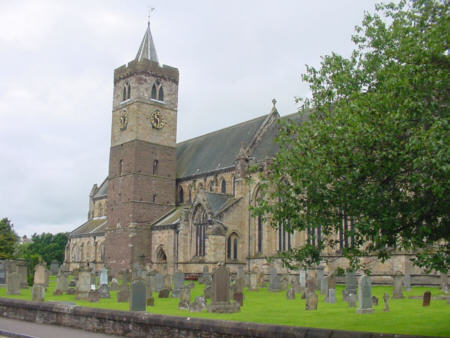 This is a picture taken externally from the front of the building.

This is a, poorly lit, picture of the rear of the building.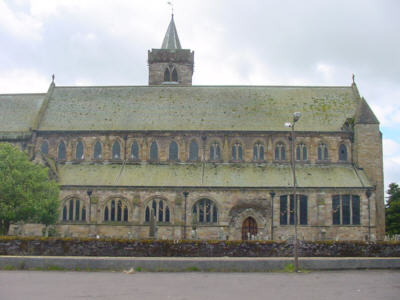 Articles Page