Ballater, the Royal Train Station Picture
This is a picture of the inside of Ballater Train Station. Situated 11 miles (18km) west of Aboyne, it was the end of the line for the royal train before that railway closed. Queen Victoria travelled regularly by royal train from Windsor (hence the picture of her) and the exhibit clearly shows this.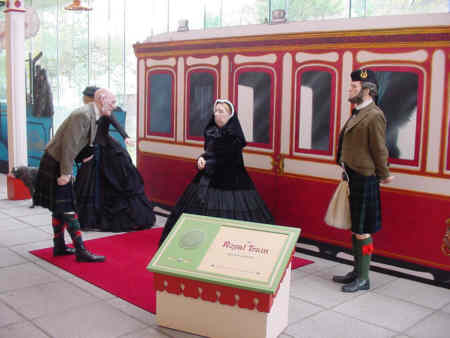 Ballater Station was rebuilt to incorporate a 'Royal Waiting Room' (pictured below) but today the station is taken over by the local tourist information office and a tearoom/cafe.

Ballater itself is now visited due to its close location to Balmoral Castle, which is only about 8 miles (13km) to the west. In town there are signs of 'royal appointment' above many of the shops